As the wellness trend gains popularity, more homeowners are looking at their properties through a new lens: a place to de-stress. "Mindful living" is a big trend for 2020, says Rebecca Snowden, interior style adviser at FurnitureChoice.uk. "The mindful living movement focuses on elevating our quality of life to ensure your home is somewhere you can go to unwind, relax, and refocus," she says.
Snowden offers the following three style tips for designing a home that's focused on mindful living.
1. Clean and calm neutral palette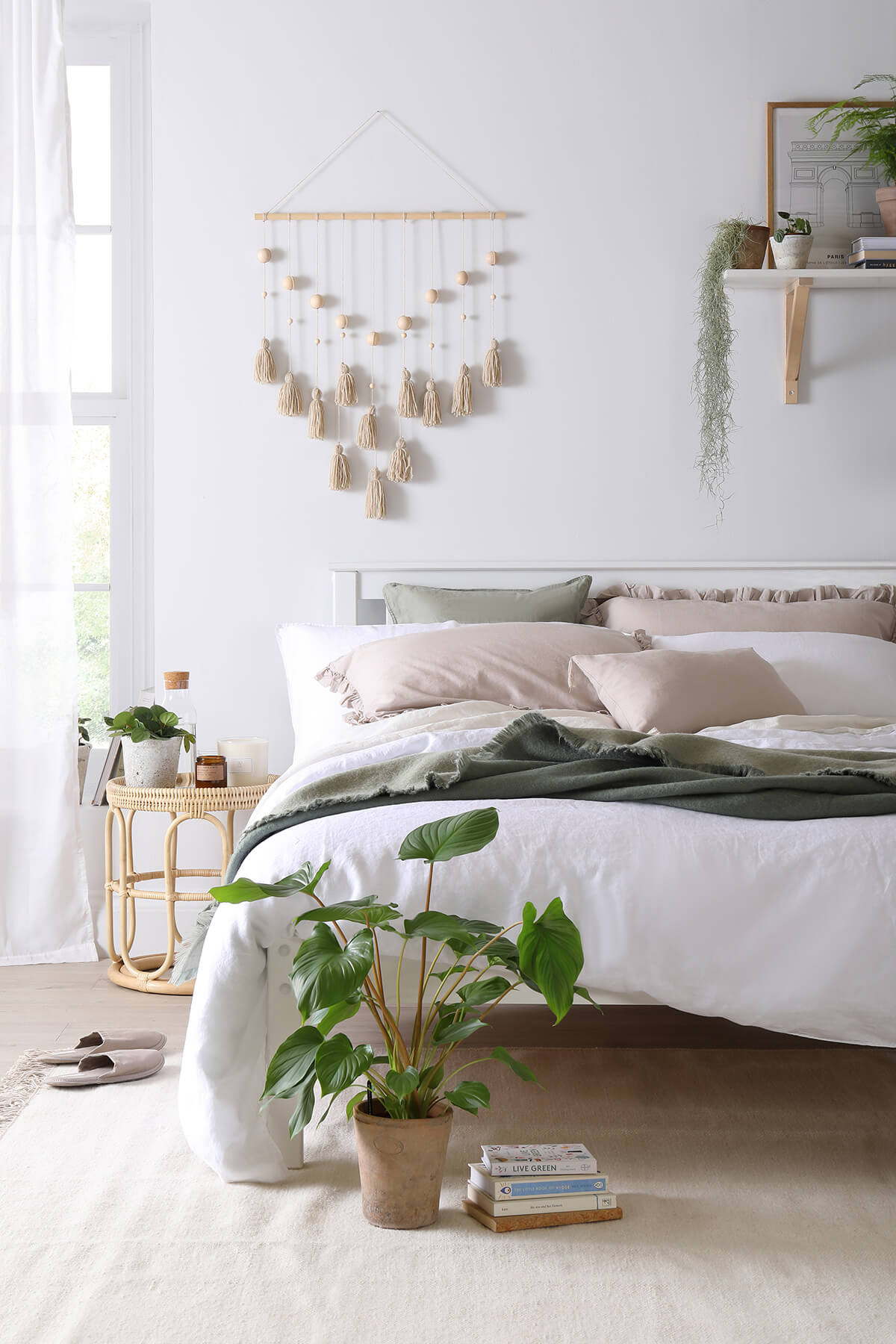 Photo credit: Denver / White Wooden Double Bed / 
Furniturechoice.co.uk

(link is external)
Introduce a quality of softness into the home. "Ultimately, the goal is to create a personal haven you'll love going home to relax in," Snowden says. For example, in the bedroom, a white wooden bed mixed with neutrals in varying tones adds interest and depth. Snowden suggests colors like white, soft gray, and "greige"—a blend of gray and beige. Also, select comfortable bedding with minimal prints to give an uncluttered, restful vibe. "Where possible, go with furniture that features curves and organic lines instead of sharp, straight edges," she adds.
2. Nurturing nature
Photo credit: Harlow / Dove Grey 2 Seater Sofa / Furniturechoice.co.uk(link is external)3. A corner for conscious relaxation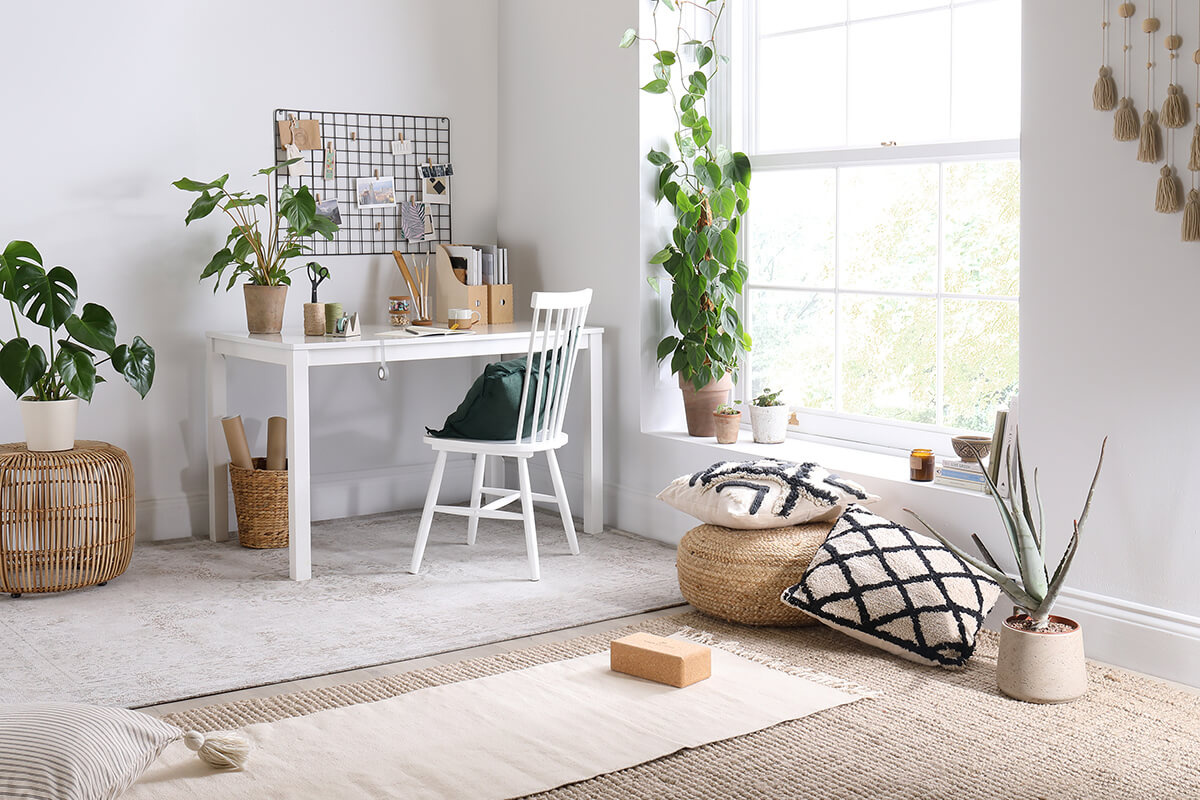 Photo credit: Furniturechoice.co.uk(link is external)
Stage a corner of a room for ultimate relaxation. "A little nook will do," Snowden says. For example, consider making the space just large enough for a yoga mat or thick rug. For a home office, "if you have a work desk at home, it's a good idea to carve out a 'Zen zone' within the same room for quick stretch breaks," she says. Style the space in light hues, and include plenty of plants. Also, try to incorporate as much natural daylight as you can, she recommends.